I had read an articles name The Art of Cold Emailing by Gabriel Machuret few week back. Author share the strategies of writing cold email as well as some technique to find targeted audience. (recommend to read that ebook if you are looking to explore cold email marketing)
Well, as we know, Linkedin is a best place to look for professional and corporate's blue collar if you are targeting to find business partners or business prospects. How good if you can specifically look for a prospect who is a decision maker, based on the location you target, relevant to your niche of business, and obtain their email? Follow the strategies share by Gabrial Machuret, send them personalize email and possible become one of your converted lead?
Let me share you a tips how to scrape Linkedin email and public data using Google and a Chrome's extension. Let's use this searching string on Google
"Position" OR "Position "Niche" AND "Location" "@gmail.com" site:www.linkedin.com/in
For example, I am targeting CEO & Founder, who are in Web Design and located in Malaysia. I can search this string
"CEO" OR "Founder" "Web Design" AND "Malaysia" "@gmail.com" site:www.linkedin.com/in
Try this over Google.com and you will get list of result, but hold on, every searches result in Google only show 10 result, you might want to go to Setting – Search Setting, set the Results per page to 100. Now you can see there is a lot of target prospects for you to reach (see below). So what next, how to download the LinkedIn prospect name, email instead of copy one by one?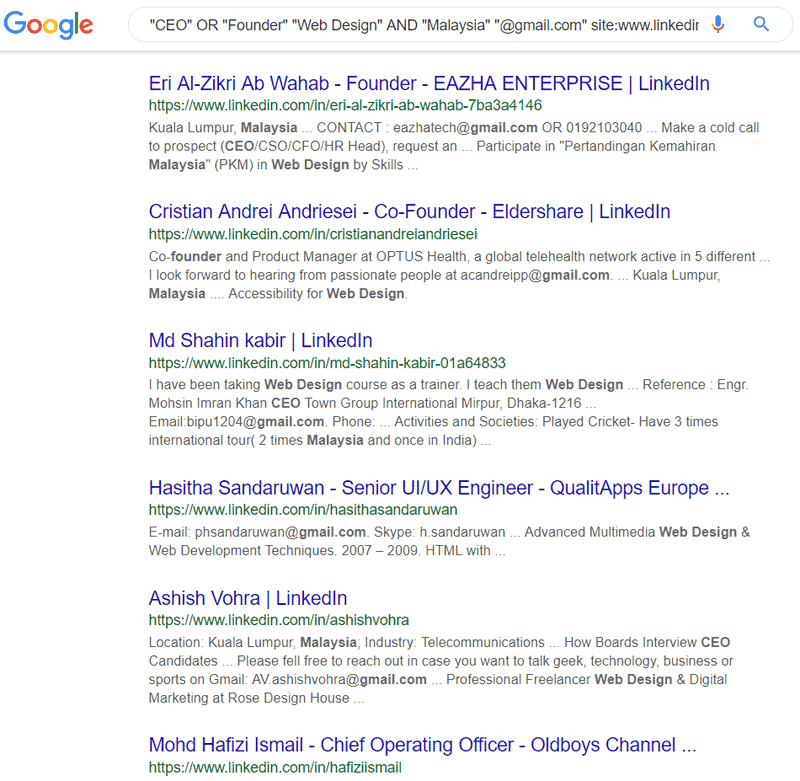 Next, add on a data scraper chrome extension name Data Scraper – Easy Web Scraping. Click on the red button on top right corner and click Google xRay Linkedin 2018. This plugin will help you collect all the name and email, you may export it into csv or excel.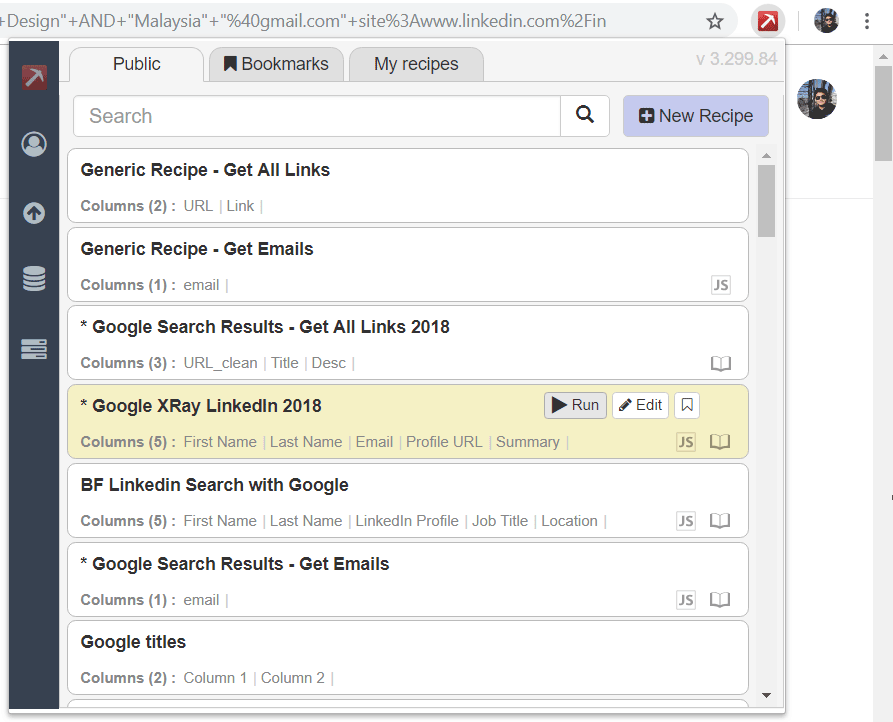 After hit run, you will get the result, from my example, I had 46 result and I can save the data into CSV file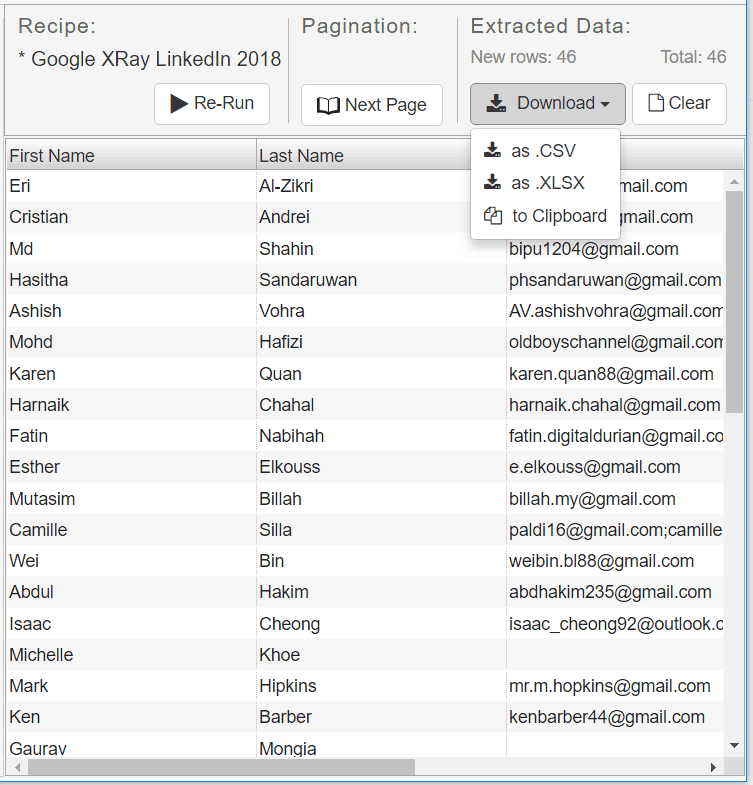 Well, now you had the CSV, full of email contact from Linkedin. You may start your email marketing campaign, send them personalize email, offer the product and services, but hard sell is not suitable as it is cold market. I would advice you use lead magnet strategies, offer them some value, such as ebook, video tutorial or some thing that can benefit them, gain their trust first before you upsell or downsell any of your product and services.