Mdec is organizing kursus eusahawan (e-entrepreneurs course) for those SME who wish to bring their business online. This program also encourage individuals to start small business online such e-commercerce as well, involve in digital entrepreneurship usithe ng digital platform.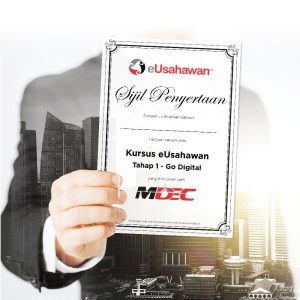 The course come with 2 type, one is online and one is offline. You may register at eusahawan mdec, and attend their online course. Just require to finish all the online courses, you can download your kursus eusahawan digital certificate at the end.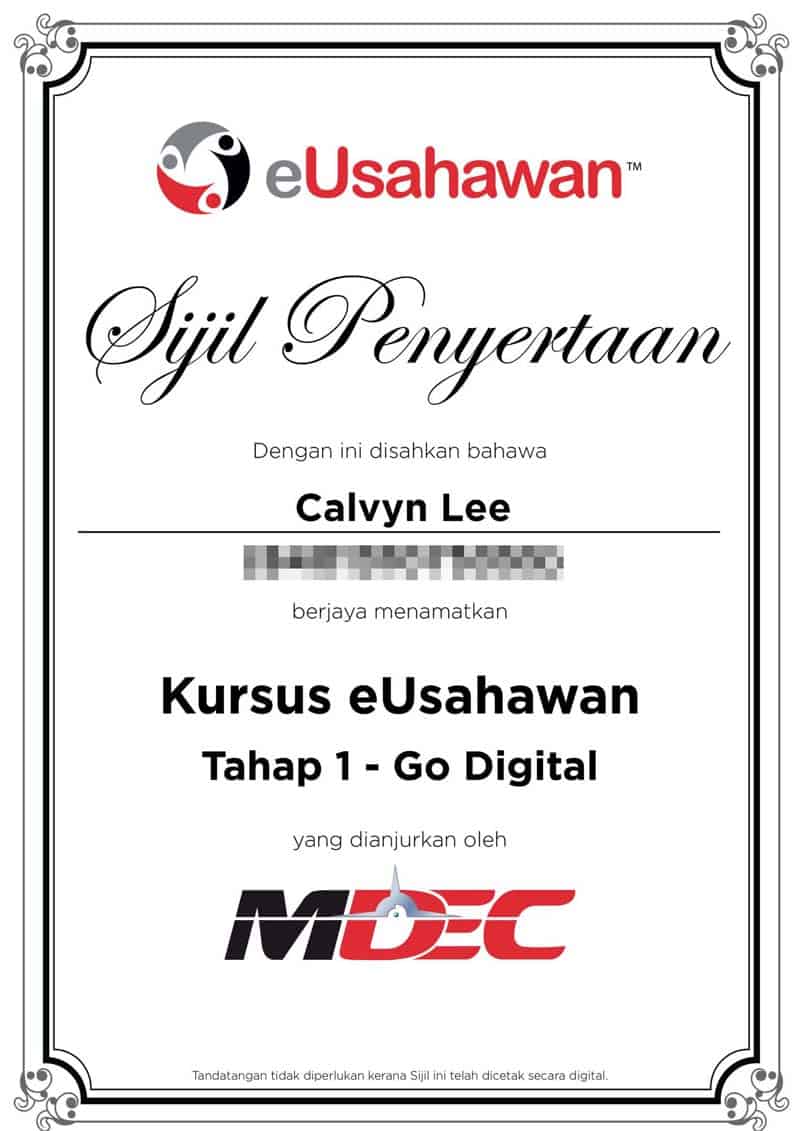 Meanwhile, you also can earn extra point from your study and exchange for good rewards… find out more your self.
About week ago, I receive an SMS invitation from MDEC, invite me to join their offline courses kursus eusahawan at kolej community seberang perai. Is a day course, and usually 20 participate. After finish the course, another certificate provided.
During the clasthe s, topic such as facebook for business, instagram for business, whatsapp marketing is covered and the course is totally FREE.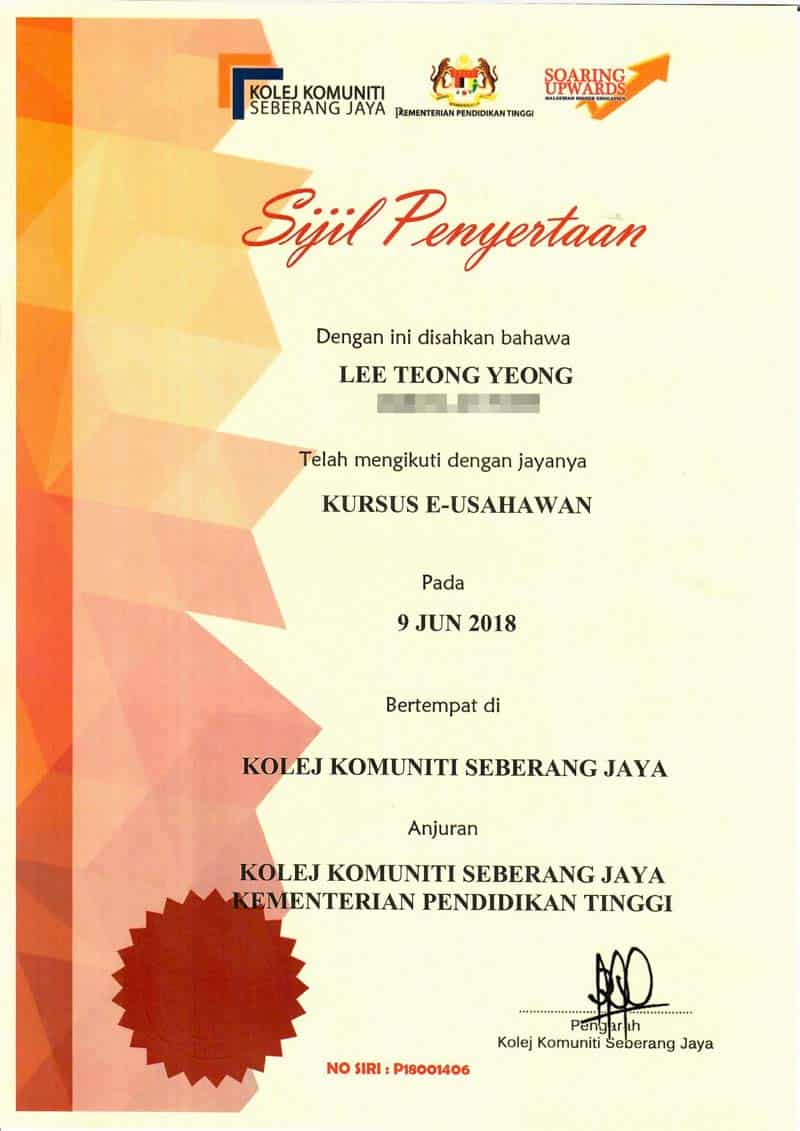 Update: If you wish to attend this FREE digital marketing course, become a digital entrepreneurship, do explore https://eu.calvyn.com, prior from Aug 2018, I am a certified eUsahawan trainer, a lot of my student bring back fruitful knowledge after my eUsahawan course.