eUsahawan course in Penang
Earlier I had participate eUsahawan course in Penang, my main objective is to observe how this course been conduct because I been selected by MDEC to participate eUsahawan train the trainer course. After gone through Level 1 and Level 2 training and completed the exam, finally I am eUsahawan certified trainer, my trainer code is TG298.
What is this eUsahawan course?
eUsahawan is a digital entrepreneurship program for entrepreneurs fully funded by MDEC, particularly to help individual and small and medium business. A full day course will be conducted by certified trainer; by utilizing popular social media platforms like Facebook and Instagram, participants will get to learn digital entrepreneurial techniques for effective business marketing.
What Will Participants Learn?
Foundation to Digital Business
Social Media Marketing (Facebook & Instragram For Business)
Google Marketing Tools (Google Trends & Google Suggest)
Effective Copywriting Technique
Whatsapp Closing Technique
Who can participate?
Must be at least 18 years old+
Possessed Malaysia citizenship
Have a businesses, a products or services to promote online.
Interested and plan to start a online business in the near future.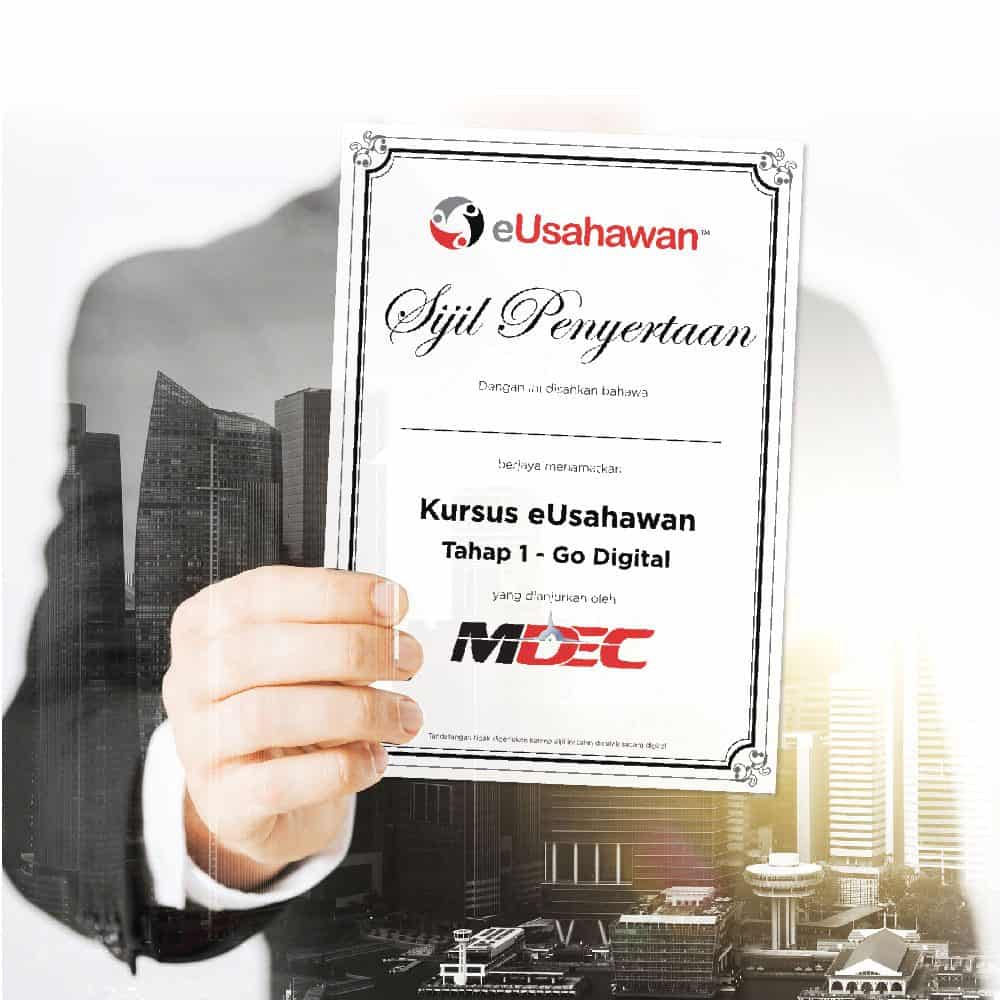 If you had a conventional business not yet bring online or if you had service or product to sell and want to sell it over Internet or even no idea how to start an online business. This eUsahawan course is the best training to attend and most important, this one day course is absolutely FREE. Do register http://eu.calvyn.com. List of course in Penang.
Do you know?
you can gain a digital certification on digital marketing after attend the kursus eUsahawan online via http://eusahawan.mdec.my