Earlier I had participated eUsahawan course in Penang, my main objective is to observe how this course been conducted as I been nominated by MDEC to participate eUsahawan train the trainer course. On July, after gone through Level 1 and Level 2 training and completed the exam, finally I am officially eUsahawan certified trainer in August 2018, my trainer code is TG299.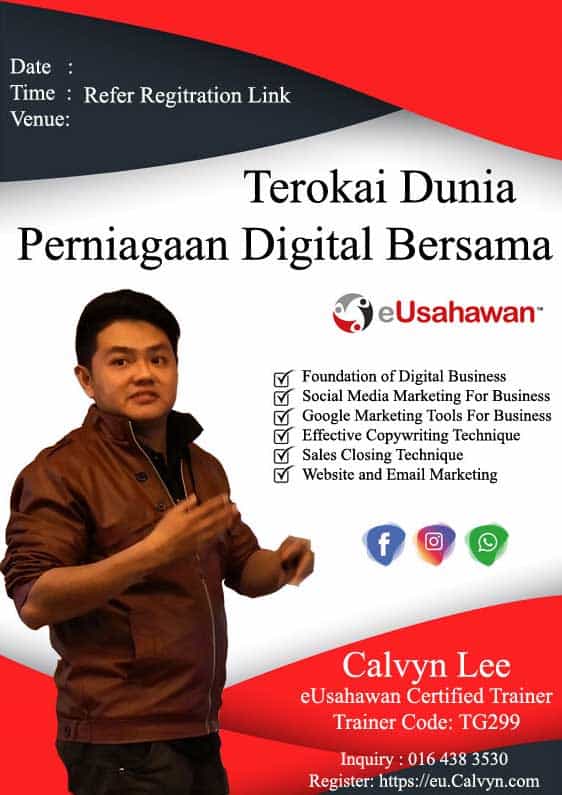 What is this eUsahawan course?
eUsahawan is a digital entrepreneurship program for entrepreneurs fully funded by MDEC, particularly to help individuals and small and medium business. A full day course will be conducted by a certified trainer; by utilizing popular social media platforms like Facebook and Instagram, participants will get to learn digital entrepreneurial techniques for effective business marketing. (In short, eUsahawan course is a Digital Marketing course)
What Will Participants Learn?
Foundation to Digital Business
Social Media Marketing (Facebook & Instragram For Business)
Google Marketing Tools (Google Trends & Google Suggest)
Effective Copywriting Technique
Whatsapp Closing Technique
Email Marketing
Website Marketing
Search Engine Marketing
Who can participate?
Must be at least 18 years old+
Possessed Malaysia citizenship
Have a business, products or services to promote online.
Interested and plan to start an online business in the near future.
After attended this kursus eUsahawan offline course, you will entitle to download e-certificate, issue by MDEC, Malaysia Digital Economy Corporation.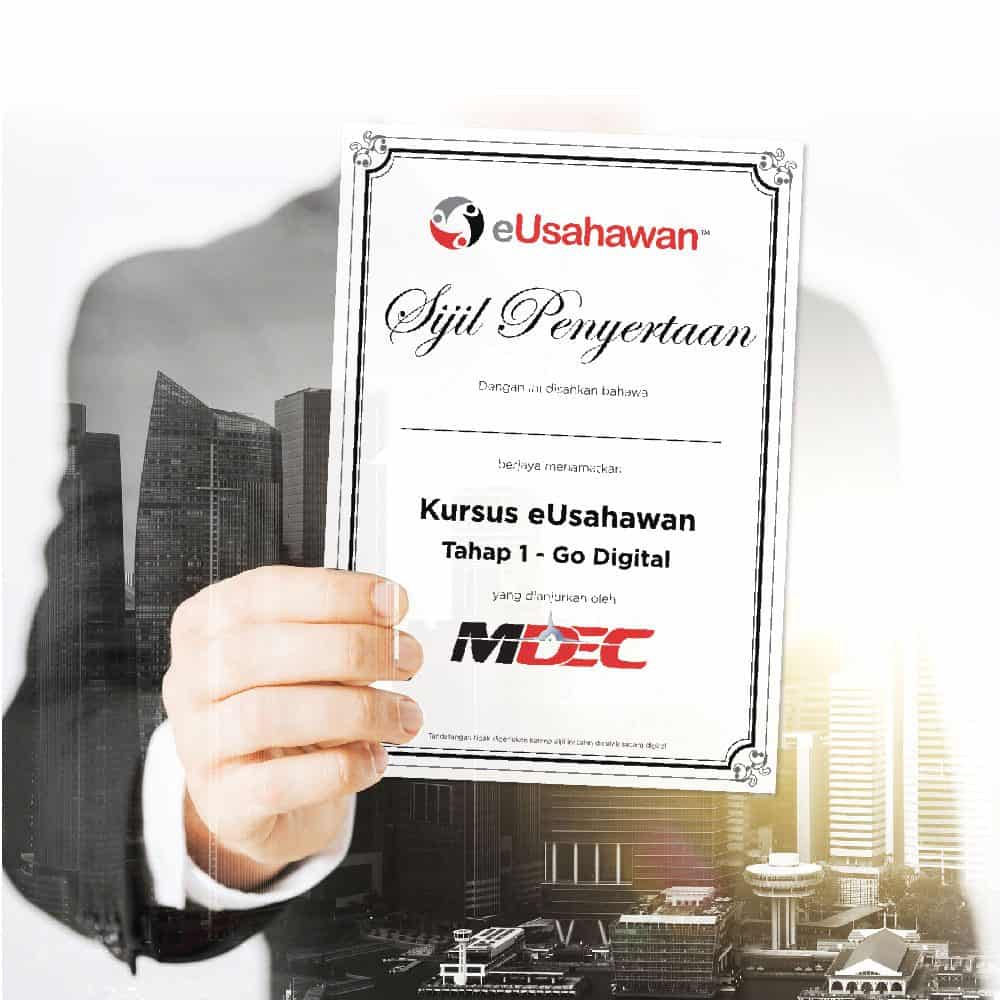 If you had a conventional business not yet bring online or if you had a service or product to sell and want to sell it over the Internet or even no idea how to start an online business. This digital marketing course is the best training to attend and most importantly, this one day course is absolutely FREE (simply worth RM3,000-RM5,000 if you look for basic Digital Marketing Course). Do register at http://eu.calvyn.com. List of upcoming course, date, and venue in Penang.
If you wish to know more about eUsahawan, probably below video will explain you more detail
Update: At mid of October 2018, eUsahawan course had announced temporary stop across Malaysia due to MDEC achieve their KPI for year 2018. Further notice on the upcoming class at 2019 will be updated at eUsahawan Penang facebook fan's page